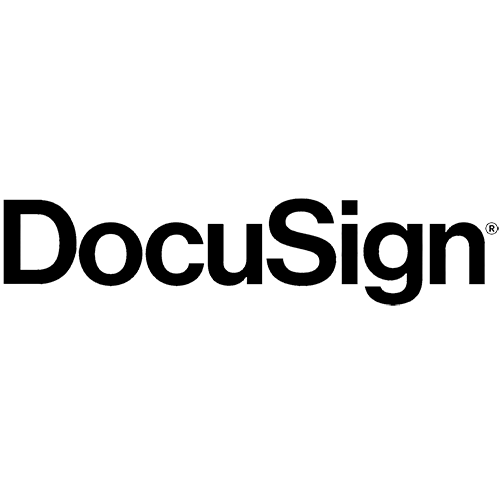 Since its inception in 2003, DocuSign has been on a mission to accelerate business and simplify life for companies and people around the world.
They pioneered the development of e-signature technology, and today DocuSign helps organizations connect and automate how they prepare, sign, act on, and manage agreements. As part of the DocuSign Agreement Cloud, DocuSign offers eSignature: the world's #1 way to sign electronically on practically any device, from almost anywhere, at any time.
The value is simple to understand: legacy, paper-based agreement processes are manual, slow, expensive, and error-prone.
DOCUSIGN ELIMINATES THE PAPER, AUTOMATES THE PROCESS, AND CONNECTS IT TO ALL THE OTHER SYSTEMS THAT BUSINESSES ARE ALREADY USING.
The platform has 350+ prebuilt integrations with popular business apps. In addition, the API enables embedding and connecting DocuSign with customers' websites, mobile apps, and custom workflows. Today, more than 500,000 customers and hundreds of millions of users in over 180 countries use DocuSign to accelerate the process of doing business and to simplify people's lives. The Agreement Cloud eliminates paper, automates the process, and connects tot he other systems you already use.